Minecraft Live 2022 has come to a close, but not without exciting news everybody needs to know! Available as of today, players can test out the features of Minecraft 1.20 alongside the long-awaited bundles. Find out below how to download the snapshot and more!
Minecraft 1.20 Snapshot Patch Notes
The Minecraft 1.20 snapshot includes all the features showcased during Minecraft Live 2022 alongside the surprising return of bundles! For specifics, we have listed everything new below.
New Items
New Blocks
Hanging Signs
Chiseled Bookshelves
New Wood Set
Bamboo Planks
Bamboo Door
Bamboo Trapdoor
Bamboo Sign
Bamboo Stairs
Bamboo Slab
Bamboo Fence
Bamboo Fence Gate
Bamboo Button
Bamboo Pressure Plate
Bamboo Mosaic
Bamboo Raft
New Mob
How to Download Minecraft 1.20 Snapshot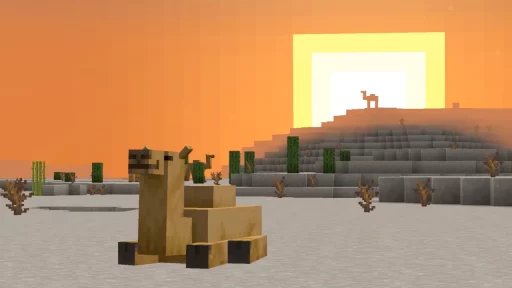 In Java Edition, installing the Minecraft 1.20 Snapshot is done right from the Minecraft client. The process begins by opening up the Minecraft Launcher and enabling snapshots in the 'Installations' tab. Once done, click 'New Installation,' select 'Latest Snapshot' from the drop-down menu, and finally, click create. Your new Minecraft 1.20 snapshot installation will now be a selectable option before clicking play.
However, with the Minecraft 1.20 snapshot, players will need to complete a few more steps in-game. Once your snapshot install is loaded up, click 'Create New World,' select 'Datapacks,' and enable the built-in 'bundle' and 'update_1_20' datapacks before clicking 'Create New World' again. With the new world made, all that's left is selecting it and clicking play!
Minecraft 1.20 Snapshot: How to Download, Patch Notes & More
Minecraft 1.20 is off to an exciting start, and only the first bit of content has been announced! With bundles now included, how many other lost features can we expect to see added? Perhaps the fireflies or birch forests they mentioned?
Until Next Time,
MelonCube Hosting