Minecraft Live has come and passed, but for those that missed it, we here at Meloncube have you covered! Were your predictions accurate? From a fierce mob vote to the wild update, there was a lot announced. So without further ado, let us begin!
General News
Minecraft Live kicked off with a few general announcements. The biggest of which being Minecraft coming Xbox Game Pass for PC. Both Java edition and Bedrock will be offered. Don't miss it!
Minecraft Marketplace updates were also announced. Creators can look forward to new tools for further enhancement of the services they offer. Wanting to try your hand at marketplace content? A new learning portal was launched too! Learn how the best of the best create popular marketplace content and join their growing ranks.
The 2021 Mob Vote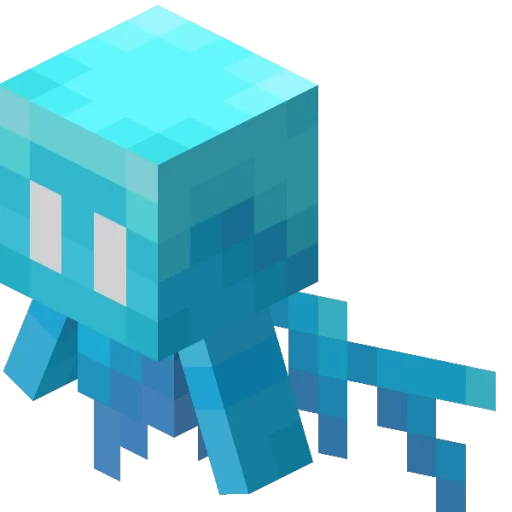 Last year the glow squid took home the gold and joined Minecraft's cast of iconic mobs. That battle only grew fiercer with this year's vote! Between Glare, Copper Golem, and Allay, fans were divided. Voting in the first round was intense, but Allay took gold with 51%, followed by Copper Golem with 37.8% and Glare with 11.2%.
With Glare sadly eliminated, round two began, and votes poured in. Trailed closely by the copper golem, Allay won with the final tally of 54.3%. Copper Golem eliminated with 45.7%.
Allay will be joining the Minecraft cast in 1.19, the Wild Update. I for one am looking forward to having the little angel fairy around!
Caves and Cliffs: Part II
Despite being announced at Minecraft Live 2020, we still eagerly await the release of Caves and Cliffs part two. Thankfully we received a little news! Only a month or two remains until its release! Here is hoping we have an extra gift for the holidays, but at the latest, we can expect Caves and Cliffs part two by early 2022.
The following were new details announced for Caves and Cliffs Part Two:
New terrain blending system for smoother terrain transitions when converting worlds from 1.17 to 1.18.
Bedrock removed from y=0 allowing for new cave generation in pre-1.18 chunks.
Java and Bedrock will launch 1.18 on the same date.
Seeds will be compatible between Java and Bedrock versions of the game. (Slight differences possible.)
Deep Dark was larger then expected, and for that reason, moved to 1.19.
Wild Update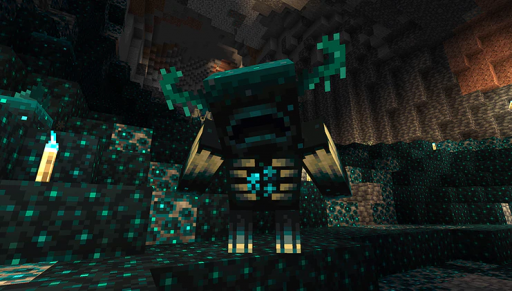 The major announcement of Minecraft Live 2021 was the Wild Update! Frogs, mud, and cities far, far below. Swaps are getting revamped, the Deep Dark has been expanded further, and if they are able, Birch Forests may be getting an update too! The release will be sometime in late 2022.
Prepare for a long list. There is swamp's worth to unpack:
Small updates to various biomes to make them more diverse and immersive.
Boat with Chest added.
Deep Dark Biome added.

Found only in the deepest parts of the overworld.
Ancient underground cities generate within.
Frame Block added.

Generates within ancient cities.

Skulk vein added.

Generates in layers on top of blocks like snow.
Only drops EXP when broken.

Skulk Block added.

Generates within caves of the Deep Dark.
Only drops EXP when broken.

Skulk Catalyst Block added.

Causes skulk to spread/generate where mobs die.

Skulk Shrieker Block added.

Releases a shriek when activated causing a new darkness effect.
Too many activations can spawn a warden.

Swamp Biomes Revamped.

Mud Block added.

Generates naturally in swamps.
Made by using a water bottle on dirt.
Mud blocks can be turned into clay.

Mud Bricks added.

Crafted using mud, sand, and wheat.

Mangrove Swamp Biome Added.

Mangrove trees added.

Mangrove Propagule (Fruit) generate in Mangrove trees.
Mangrove Propagule acts as mangrove saplings.
Mangrove trees will have root blocks in addition to mangrove leaves.

Frogs have been added.

Three Variants: Default, tropical, or snowy depending on biome.
Likes lily pads and big drip leaves.
Each variant will have unknown unique uses.
Grows from tadpole.

Tadpoles have been added.

Grows into frogs.
Can be held in buckets.
Three Variants: Default, tropical, or snowy depending on biome.

Fireflies have been added.

Light up the night with bug butts.
Eaten by frogs.
Only two pixels in size.

Wardens (mob) have been added.

Spawn within the Deep Dark biome far below ground.
A fully blind mob. Tracks players by smell and movement. Sneak to avoid them!
Will follow the player relentlessly if sensed.
This mob is very strong.

Allay (mob) has been added.

Finds dropped blocks/items and carries them for the player.
Allay will drop the blocks when in range of a note block.
Minecraft Dungeons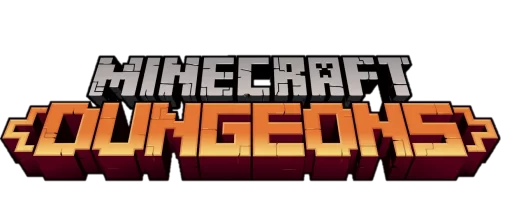 Minecraft Dungeons also received some exciting announcements! Coming this December, we have seasonal adventures to look forward to. Both free and paid experiences will be offered, but don't worry about missing out. They will be available year-round.
A new system of Adventure points will also be making its way into the game. They can be earned through regular and weekly challenges, including a few within "The Tower." Your newfound adventure points will be used to unlock fancy rewards, so don't miss out!
The camp has a new addition that will be quite hard to miss. The Tower! Brave its many floors and arenas while facing off against unique mob combinations, new inhabitants, tower guards, and even the Tower Keeper themself.
Some important notes! Each run of The Tower will start with a completely fresh character. Gear will then be earned inside by clearing its floors. There is also no need to worry about The Tower getting boring! One blink and you may find it to be completely different. The Tower will be re-generated every two weeks on a regular schedule.
Finally, lots of minor features were announced! Enjoy new flairs, emotes, capes, skins, and most importantly, pets. Ravens, Golden Parrots, Ducks, Foxes, Toucans, Goats, Red Turtles, Muddy Piglets, Zombified Piglets, Glow Squids, and many more!
And So, The Steam Ends
Another exciting year awaits Minecraft and Minecraft Dungeons, yet I can't help but already feel excited for what comes next. Which new biomes, monsters, and mobs will be changing the game as we know it? Join us next year after Minecraft Live 2022 where we can find out together. Assuming you don't watch it live, of course!
Until Next time,
MelonCube