From unexpected marketplace collaborations to Minecraft Dungeons rolling out update after update, 2022 was full of exciting Minecraft-related announcements. Third-party ones included! Today we are looking back at what we believe were the three biggest announcements of 2022.
Minecraft Legends
Announced earlier this year and further showcased during Minecraft Live was Mojang's newest Minecraft title, Minecraft Legends! A real-time action strategy game in which you take the role of a fabled hero uniting the overworld against an invading nether. Whether the story is true or just a legend remains unknown.
Minecraft 1.20
While not unexpected, Minecraft 1.20 was announced during Minecraft Live without a given name. Instead, it showcased a small amount of content while explaining the team's new approach of announcing features gradually. This left fans with a mixed opinion, but hopefully, it is good for the game!
Minecraft Ice Cream!
Mojang has been dabbling in Minecraft-branded foods for a few years, but it still came as a surprise when Minecraft Ice Cream arrived! Cake Blocka, Emerald Minta, Enchanted Äpple Pie, and Peanöt Choklad Glowdust are the flavors at this time. But be warned; they are still quite hard to find!
The Biggest Minecraft Announcements of 2022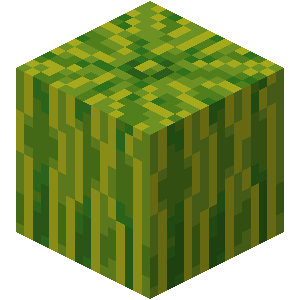 A new year begins, and that means more Minecraft content to binge! Between Minecraft 1.20 and Minecraft Legends, there is so much waiting just ahead. Which were you most excited about? We would love to hear!
Until Next Time,
MelonCube =)