A new Minecraft 1.20 snapshot has gone live, and this time with smithing updates and armor trims to try! Today we go over the new features found in snapshot 23W04A, the changes made to smithing, and how you too can give this exciting snapshot a try.
Smithing Templates
Sentry Armor Trim Template: Pillager Outpost
Dune Armor Trim Template: Desert Pyramid
Coast Armor Trim Template: Shipwreck
Wild Armor Trim Template: Jungle Temple
Tide Armor Trim Template: Ocean Monument
Ward Armor Trim Template: Ancient City
Vex Armor Trim Template: Woodland Mansion
Rib Armor Trim Template: Nether Fortress
Snout Armor Trim Template: Bastion Remnant
Netherite Upgrade Template: Bastion Remnant
Eye Armor Trim Template: Stronghold
Spire Armor Trim Template: End City
Smithing templates are a new item being introduced in Minecraft 1.20. They are found throughout the world and are required for armor trims and upgrading diamond gear to netherite. At this time, 11 trim templates have been added, with a 12th for upgrading diamond to netherite.
Smithing Changes
Upgrading diamond armor to netherite armor now requires a Netherite Upgrade Template. Otherwise, the process remains about the same! Simply place the armor on the smithing table, then the template, and finally, your netherite ingot.
Be warned! Templates are consumed upon use!
Armor Trims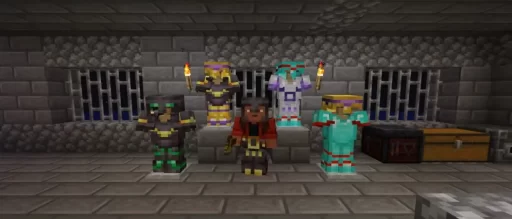 Armor can now be trimmed to customize your appearance! This is done by placing your armor on the smithing table, selecting a template, and then adding a third material. For example, using diamond as the third material will cause a diamond trim. All ten options include iron, copper, gold, lapis, emerald, diamond, netherite, redstone, amethyst, and quartz.
How to Install Minecraft 1.20 Snapshot 23W04A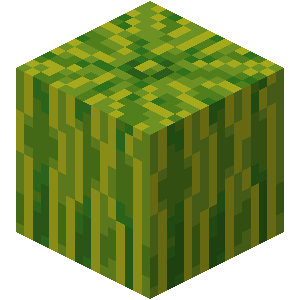 Installing snapshot 23W04A on Java Edition begins right inside the Minecraft client. First, open the Minecraft Launcher and enable snapshots in the 'Installations' tab. Second, click "New Installation," select "Latest Snapshot" in the drop-down menu, and then click create. The new snapshot installation will now be a selectable option before clicking play!
However, significant content updates such as snapshot 23W04A require a few extra steps. Once loaded into the game, click "Create New World," select "Datapacks," and enable "bundle" and "update_1_20" before clicking "Create New World" again. With the new world created, select it, and click play!
Please note snapshots and pre-releases can corrupt worlds! Ensure backups have been taken.
Minecraft 1.20 Snapshot 23W04A – Smithing, Armor Trims & More
What started as a lackluster-sounding patch continues to grow more and more. Who knows what else Mojang may have in store! Is there a feature you are hoping for?
Until Next Time,
MelonCube Hosting =)