Mojang has announced it is almost time for Minecraft Live, complete with the need-to-know dates for voting on time! So, today we explore Minecraft Live 2023, the date it will be, and when to cast your mob vote before the stream.
Minecraft Live 2023 Start Time
Keeping with the tradition of catchy announcement videos, Minecraft Live 2023 was announced to be October 15th at 1PM EDT. Fans can join in on the fun and watch live from the official Minecraft YouTube channel and Minecraft.net on the previously mentioned date.
Mob Vote 2023
The mob vote is back again, which means us fans will decide the next mob that makes it into the game! Last year was the Sniffer, and before that, Allay, but the decision is rarely without community division.
Be sure to check back at the start of October for when the first mob is announced! Your vote can be cast starting October 13th at 1PM EDT on the Minecraft Live server, in the Minecraft Launcher, or on Minecraft.net.
New Content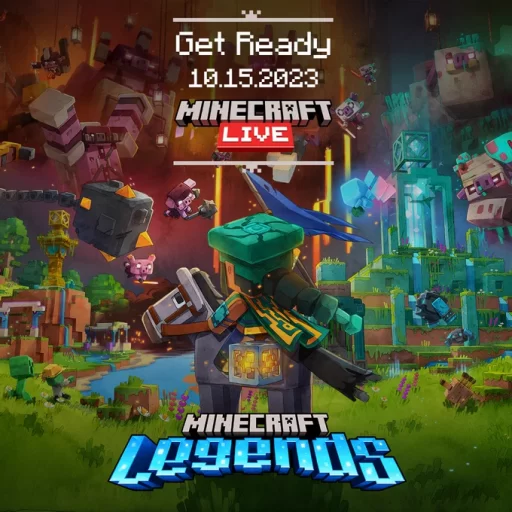 Excluding the dates, very little has been confirmed. We know that the mob vote mobs will be hinted at in articles throughout the month, but excluding that, we must look back to see what lies ahead. Minecraft Live has typically been where the next major Minecraft update is announced, and that is unlikely to change.
Chances are Minecraft Legends and Minecraft Dungeons will also have some content to share. However, everything past there remains a mystery left up in the air. One year, we even got a creeper gaming chair!
Minecraft Live 2023 – Start Time, New Content & More
The most exciting time of the year for Minecraft fans is finally here! Hopefully, it leads to fun for the community and developers alike. After all, we all win when new content is added, right? Here's to it being the End Update!
Until Next Time,
MelonCube Hosting