What may be the final 1.20.2 pre-release is here, and that means at any moment, the official release can appear! Today, we explore Minecraft 1.20.2 Pre-Release 3, and the patch notes it brings.
Patch Notes
With no comment on villager changes, this patch addresses mainly bug fixes. However, Mojang made sure to note that 1.20.2 was in its final stages.
Fixed Bugs In 1.20.2 Pre-Release 3
MC-264564 – Record attribute is stripped from records with no components
MC-265296 – Player sits lower in minecarts
MC-265335 – Hoglins can't be bred
How to Install Minecraft 1.20.2 Pre-Release 3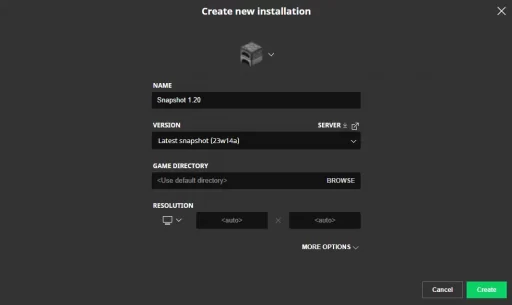 Installing Minecraft 1.20.2 Pre-Release 3 on Java Edition begins right inside the Minecraft client. First, open the Minecraft Launcher and enable snapshots in the "Installations" tab. Second, click "New Installation," "Latest Snapshot" in the drop-down menu, and then create. The new snapshot installation will now be a selectable option before clicking play.
However, the experimental features in Minecraft 1.20.2 Pre-Release 3 require some extra steps once in-game. First, select "Create New World" and then "Experimental." This should bring up a list of optional features that can be enabled. Once the desired settings are selected, head back out and click "Create New World" again. With the new world made, all that's left is to select it and click play!
Please note snapshots can corrupt old worlds! Ensure backups have been taken.
How to Create Minecraft 1.20.2 Pre-Release 3 Servers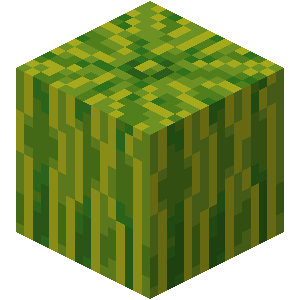 MelonCube Hosting proudly offers Minecraft servers with the latest pre-release pre-installed. Simply select your desired package, and then the pre-release, and your server will be set up automatically with an email detailing how to login.
Minecraft 1.20.2 Pre-Release 3 Patch Notes
As soon as Minecraft 1.20.2 arrives, you will find it here in record time! We hope to see you then.
Until Next Time,
MelonCube Hosting =)