Minecraft 1.20 grows ever closer to release day, and what better way to know the developers are hard at work than a patch full of bugs that have been slain! Today we explore Minecraft 1.20 Pre-Release 5 and how you too can give Minecraft's latest update a try.
New Features
Minecraft 1.20 Pre-Release 5 does not add new features to explore but fixes many of those that came before! In other words, this one simple update can save your world from corruption, interruptions to gameplay, and much more.
Patch Notes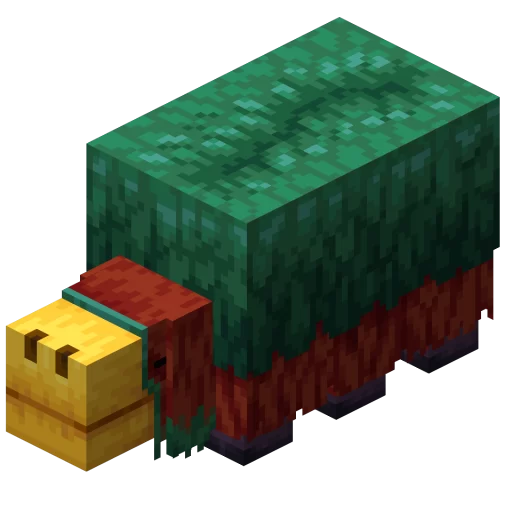 Library Version Updates
Uniform font has been updated to use Unifont 15.0.03 (was 15.0.01 last pre-release)
Fixed Bugs In 1.20 Pre-Release 5
MC-120158 – Anvils and other falling_blocks with HurtEntities set to true kill items and xp orbs
MC-261294 – Jack o'lantern can be placed on the player or armor stand head without commands and without appearing the blur
MC-262334 – Item display entities have wrong lighting when they're rotated
MC-262504 – Recipes for colored wool, carpets, and beds in the recipe book are not grouped
MC-262513 – Blocks placed in the spot of a previously broken block will display the first frame of the breaking animation until updated
MC-262514 – Unbreakable blocks display the first breaking animation frame when attempting to mine them
MC-262690 – The player can still jump from the edge of the honey block
MC-262730 – Biomes being partially overwritten / regenerated in 1.20pre2 inside old world
MC-262773 – Markers, interaction, and display entities prevent weighted pressure plates from deactivating
MC-262778 – Losing control of a ridden mob with levitation and then re-gaining control causes levitation to persist indefinitely
MC-262797 – Book model not rendering in Enchanting Table GUI
MC-262801 – Z-fighting occurs on trimmed enchanted armor in the inventory
How to Install Minecraft 1.20 Pre-Release 5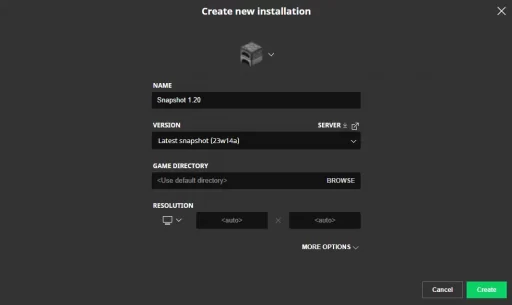 Installing Minecraft 1.20 Pre-release 5 on Java Edition begins right inside the Minecraft client. First, open the Minecraft Launcher and enable snapshots in the 'Installations' tab. Second, click "New Installation," select "Latest Snapshot" in the drop-down menu, and then click create. The new Pre-Release installation will now be a selectable option before clicking play!
Please note snapshots and pre-releases can corrupt worlds! Ensure backups have been taken.
Minecraft 1.20 Pre-Release 5: Bug Fixes, Servers, & More
Bugs are never fun, but thankfully they are getting squashed one by one. Hopefully, by the time Minecraft 1.20 releases in full, they will be a distant memory of those who helped test this exciting update through and through.
Until Next Time,
MelonCube Hosting =)