Minecraft can be found in many forms, including Java, Bedrock, and more! However, did you know there are official versions for Raspberry Pi that can teach you how to tinker and code? Today, we explore all Minecraft Editions from across the world!
Minecraft Classic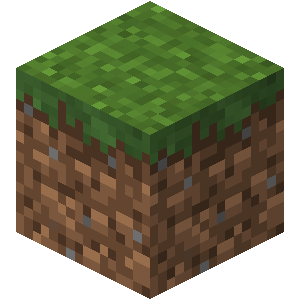 Found only on PC by going to Classic.Minecraft.net, players can experience Minecraft exactly as it was on July 12th, 2009. The version 0.0.23a_01 was re-released to celebrate Minecraft's tenth anniversary.
Minecraft Java Edition

Java Edition is the original version of Minecraft for PC, Mac, and Linux that is still updated to this day. Players who prefer mods, modpacks, and server networks often choose this version of the game.
Minecraft Bedrock Edition

Today, most Minecraft editions found on consoles and mobile devices are Bedrock Edition and cross platform. This includes all mobile versions, Xbox, PlayStation, Nintendo Switch, Chromebook, and even a version for PC.
Discontinued Console Editions

Purchasable:
Xbox 360 Edition
Minecraft Will U Edition
New Nintendo 3DS Edition
Unpurchaseable:
Minecraft Xbox One Edition
Minecraft PS4 Edition
Minecraft PS3 Edition
Minecraft: PlayStation Vita Edition
Prior to Bedrock Edition, each console had a Minecraft version of its very own! Some can still be purchased, while others were discontinued and removed from their respective online stores. Above are two lists divided by if you can go back and buy them today.
However, even if purchasable they have all been discontinued and are forever locked in the versions that were current when each console was phased out.
Minecraft: Education Edition

Among the versions still updated today is one used for teaching that makes learning a fun part of play. Minecraft Education Edition is similar to Bedrock and Java Edition but includes many teaching tools, free educational DLCs, and downloadable lesson plans. It is amazing to know kids are learning chemistry and coding through Minecraft in classes across the globe!
Minecraft PI: Edition

Exclusive to Raspberry PI is an entirely free version of Minecraft designed to help people learn various forms of programming! It can be found on Pi.Minecraft.net and is a great way to jump into the world of programming while also enjoying your favorite game.
Minecraft: China Edition

Finally, we have the most mysterious version of all! Minecraft China Edition is the version of Minecraft sold and used in China. While it follows the same general updates, it is known to have a few exclusive extras, including some unique mobs!
All Minecraft Editions
When Mojang said they have to cover a lot of platforms for each update, they were not kidding! Hopefully Bedrock Edition helped speed up their production. Consolidating consoles and mobile to one edition with cross play was a great decision!
Until Next Time,
MelonCube Hosting =)