Minecraft Legends is the next new game on the way from Mojang, the developer of Minecraft.
Minecraft Legends will take the Minecraft world in a new genre direction, akin to the breakout success, Minecraft Dungeons. This time, however, the new game will instead be an action-strategy game, and with an Announcement Trailer already out, here's everything we know so far about it!
Release Date
Minecraft Legends has no exact release date just yet, though we do have a release date window of 2023.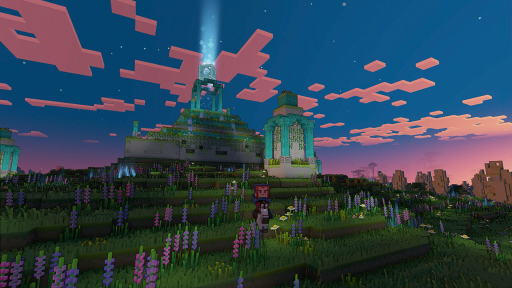 We'll likely hear more about the game, including a possible release date, at Minecraft Live 2022 later this year.
DON'T MISS IT: The Evolution of DDoS Attacks Against Gaming Servers
Platforms
Minecraft Legends will be available on tons of platforms, so most players will have very easy access to the game. This includes Windows, Xbox Series X|S, Xbox One, Nintendo Switch, and PlayStation consoles.
Minecraft Legends will also be available on Steam, Xbox Game Pass, and PC Game Pass right from launch.
Minecraft Legends Announcement Trailer
Our first look at Minecraft Legends came in a surprise announcement trailer released by Mojang on June 12th, 2022.
This trailer show Nether Portals with enemies pouring out into the peaceful overworld, and some gameplay footage of the player pushing them back in mounted combat with allies in support.
It also showcases a castle protecting a different Nether portal, and the player running at its gates to siege.
DON'T MISS IT: Five Must Try Mod Packs
Minecraft Legends Gameplay
From its Announcement Trailer, it looks like Minecraft Legends gameplay will be almost entirely made up of mounted combat from the player and strategic elements. We never see the player leave their trusty steed, and they're also often leading a group of allies.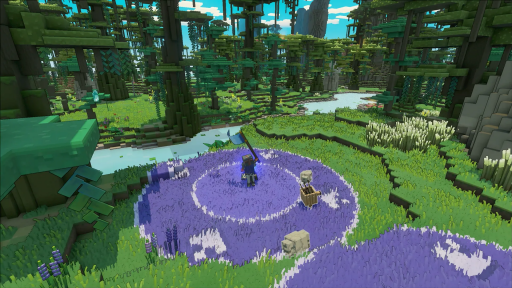 This means that gameplay may feel more like Dynasty Warriors, Dragon Quest Builders, or Pikmin depending on the level of control players have over their accompanying allies.
Minecraft Legends Nintendo Switch Trailer Reveals More
The latest new reveal for Minecraft Legends comes from a brand new trailer showcasing the game on Nintendo Switch.
Within it, we see that building will be an option as the player puts up a small castle's walls, and we also see that allies are commanded via targeting them in close proximity to each other.
With more gameplay footage of sieging overrun castles, it seems that this will be a key aspect of gameplay as the player fights off the Nether invaders from the Overworld.