From unexpected marketplace collaborations to Minecraft Dungeons rolling out update after update, 2021 was full of exciting Minecraft-related announcements. Third-party ones too! Today we will be looking at what we believe are the biggest three announcements of 2021.
The Shutdown of Minecraft Earth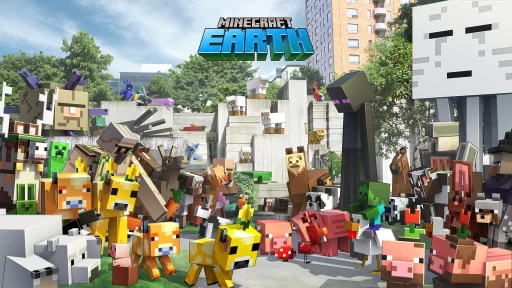 Early in 2021, we were given the sad news that Minecraft Earth was being shut down permanently. The global situation surrounding Covid made the ambitious project incompatible with the world as it was during 2021. While we do not know if that was the only reason, it was also stated that the resources used for Minecraft Earth would be allocated to other projects within Mojang. Perhaps it was not doing as well as Mojang hoped, and it was a convenient time to shut the project down.
In either case, one last update meant to celebrate the game's final days was pushed, containing all unreleased content and a plethora of quality-of-life updates. The game then shut down on June 30th 2021.
If this was news to you as a former player, rest easy knowing rubies were converted to minecoins. Additionally, all owners of Minecraft Earth who made purchases were given a free copy of Bedrock Edition as thanks.
Minecraft: The Wild Update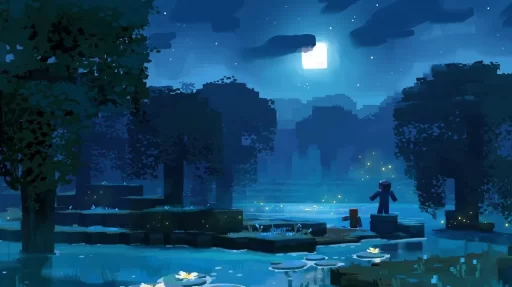 It comes as no surprise that Minecraft Live was one of the most exciting parts of the year. Allay winning the mob vote, updates for Minecraft Dungeons, and even the new Minecraft gaming chair. But the most prominent announcement of them all was Minecraft: The Wild Update.
Complete with the new deep dark biome which was originally intended for 1.18, a massive swamp revamp and minor updates to multiple biomes were announced. That may not sound like much at first, but the amount of content within those changes left every fan excited. Ancient cities far below ground, frogs and fireflies, mangrove trees, warden mobs, and allay, to name just a few.
Check out our all-in-one summary of Minecraft Live 2021 for the full patch notes.
One Trillion Minecraft Views
Over ten years ago, a simple block game called Minecraft was released by one developer. Little did anyone expect that it would go on to become a game known in every household. From education to entertainment, it is now a titan of the industry only proven by Youtube's most recent announcement. Over one trillion Minecraft views on YouTube!
In their breakdown, we are taken through years of history showcasing the growth of Minecraft content. The trends people watched, the content creators who stood above the rest, and even the percentage of views you personally contributed.
It was also bitter-sweet going through channels popular in years long past. Many early Minecraft content creators have since moved on to other ventures or have lost much of their viewership. Have your old favorites stood the test of time?
A Future Yet Unseen
A new year begins, and it is already shaping up to be one of the best for Minecraft! Between The Wild Update on the way and third-party events such as MCC, there is so much waiting just ahead. I wonder what will be on this list next year. Care to take a guess?
Until Next Time,
MelonCube =)