Connecting to your Minecraft server with an FTP client will allow you to upload and download files to/from your Minecraft server, as well as transfer files greater than 500MB to your server. We recommend using Cyberduck to connect to your Minecraft FTP server, you can download and install it for Mac and Windows here.
Note: Before following the steps below install an FTP client and then log in to your Multicraft Control Panel at meloncube.minecraft.net
Step 1. Go to your File Manager


Step 2. Click the "FTP Credentials" button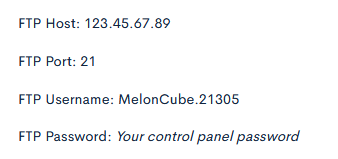 Step 3. Click "Open Connection" in Cyberduck


Step 4. Enter FTP Host, Username, and your Multicraft Password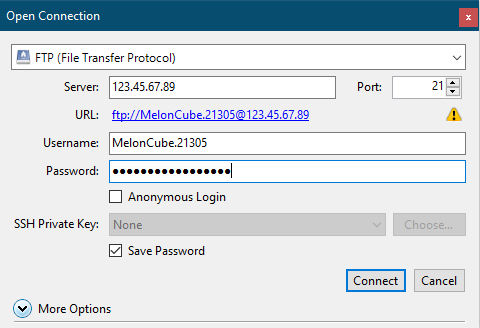 Step 5. Click "Continue"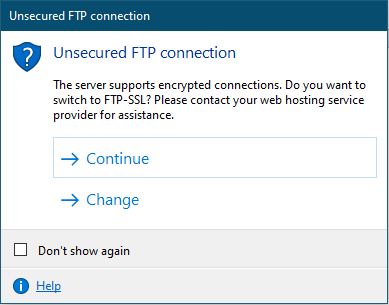 Now you will be able to add, remove and download files to/from your Minecraft server, Cyberduck supports drag-and-drop functionality, but if you're using a different FTP client your mileage may vary.
If any information you see here is outdated or you're experiencing issues please, let us know by creating a support ticket. Thank you.