Important: If you have a PayPal subscription set up for your server, make sure to cancel it on PayPal using the steps below to avoid any automatic charges.
There are two ways to do this, depending on what your PayPal account looks like:
1. Log in to your PayPal account.
2. Click Settings (gear icon) near the top of the page.
3. Click 'Payments'.
4. Click 'Manage pre-approved payments'.
5. Click 'Cancel' or 'Cancel automatic billing' and follow the instructions.

---
1. Log into your PayPal account
2. However over your name in the top right corner and click 'Account Settings'
3. On the left-hand side menu click 'Money, banks and cards'
4. Scroll down and click 'Set Automatic Payments'
5. Filter payments by 'Active'
6. Click on the payment you'd like to cancel.
7. Click 'Cancel'
If for any reason you would like to cancel your server, please follow the instructions below:
Step 1. Log into your Client Panel here.
Step 2. Open the "Services" tab and click "My Services".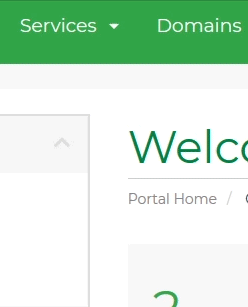 Step 3. Select your server.


Step 4. Click "Request Cancellation"


Step 5. Describe the reason for cancellation, then select your desired cancellation type:


- End of Billing Period: Server will be canceled at the end of your current billing period.
- Immediate: Server will be canceled in the next 24 hours.


Step 6. Click "Request Cancellation".


Note: Make sure to retrieve any files you wish to save beforehand, as all files will be deleted from the system when the server is canceled. If you are on a subscription with us, you can also cancel with PayPal by canceling the automatic payment. The server will be canceled within 24 hours with this method.
If any information is outdated, please let us know via a support ticket so we can fix it as quickly as possible.