---
Overview
Requesting the cancellation of a server is a transparent process. To initiate the cancellation, submit a request through the Client panel, stating the intention to terminate the server. If any issues arise with a server, the support team at MelonCube is available to assist in resolving the problem, aiming to find a solution rather than opting for server cancellation as the first course of action. Submit a support ticket here.
Important: If a PayPal subscription is set up on the server, make sure to cancel it on PayPal. See here.
Note: Make a backup of existing saves on the server, as canceling will delete all files.

How To Cancel Service
Step 1. Log in to the MelonCube Client panel.


Step 2. Click on Services.

Step 3. Select the server to cancel.


Step 4. Click Request Cancellation.


Step 5. Describe the reason for cancellation.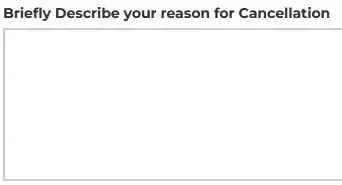 Step 6. Select the cancellation type:

End of Billing Period: Canceled at the end of the current billing period.
Immediate: Canceled in the next 24 hours.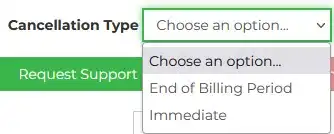 Step 7. Confirm by clicking Request Cancellation.