Adding a sub-account to your billing panel allows you to monitor and grant limited access to managing bills, services, and more.
Follow the instructions below to add a sub-account to your control panel.
---
Step 1. Log in to the client area here.

Step 2. Visit your Account Details Contacts/Sub-Accounts tab here.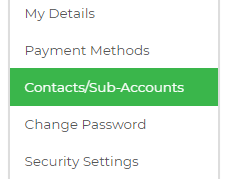 Step 3. Enter sub-account user information including the name, address, email address, phone number, and country.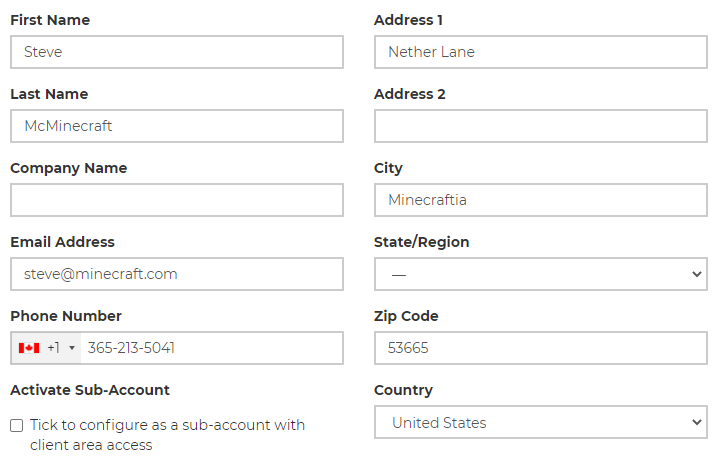 Step 4. Confirm that "Activate Sub-Account" is turned on so you can modify and choose the type of permissions this user will have.




Step 5. Provide and confirm a password for this sub-account.

Step 6. Check the type of Email access this user will have under "Email Preferences."




Step 7. Click Save Changes and the user will receive a confirmation email. 


Note: Be careful who you grant permissions to. We are not responsible for any unwanted changes made by sub-accounts.