Enabling time-based 2 Factor-Authentication provides an additional layer of security for your account that makes it harder for hackers to break in and steal information or damage your server. Here's how to enable it for your Multicraft Control Panel:

Note: You have to download the Google Authenticator app on your Mobile device. Use the links below to install it for your device.
Google Authenticator for Android
Google Authenticator for iOS
Step 1. Login to your control panel and click Profile tab. 


Step 2. Click Enable 2 Factor- Authentication


Step 3.Click to Scan the QR code and enter the code given.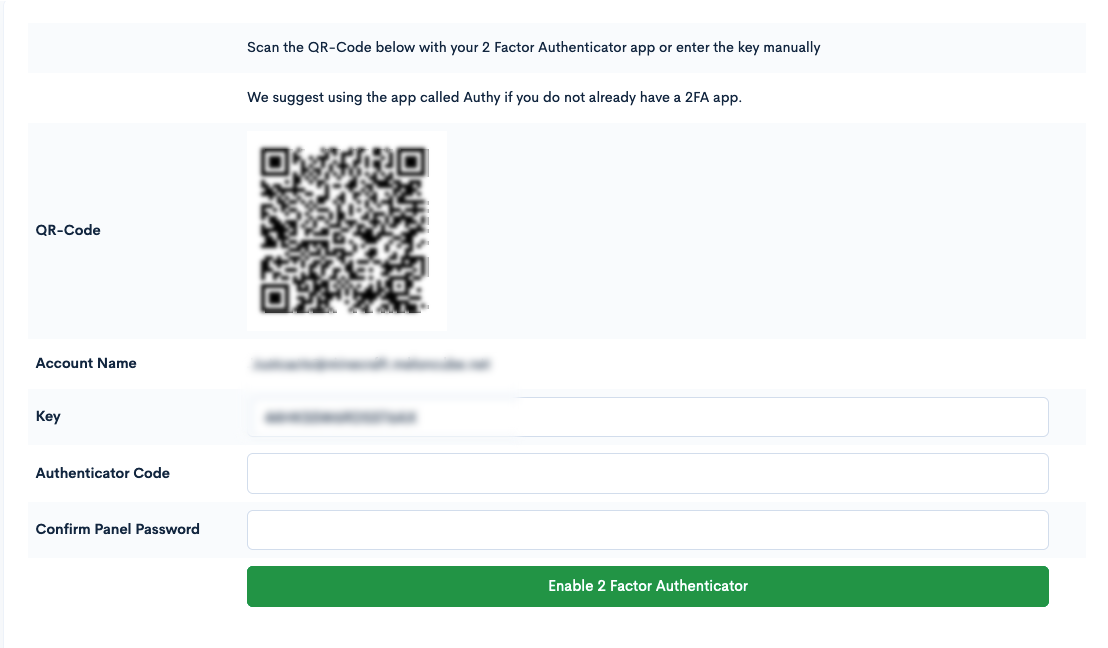 Step 4. All done, next time when you login to the control panel, you will be asked to enter the 6-digits code on Google Authenticator app.
If any information you see here is outdated or you're experiencing issues please, let us know by creating a support ticket. Thank you.